All about the Range Rover CSK
Changes to the Range Rover for the 1991 season were held over until December 1990. In the meantime the 250,000th Range Rover rolled off the production lines in September 1990. But at that year's UK Motor Show Land Rover provided a sneak preview of what was to come when they announced a limited-edition two-door Range Rover called the CSK...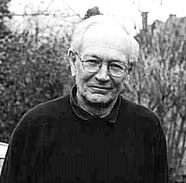 The limited edition Range Rover CSK is named after Charles Spencer King, the man who designed the original 2-door Range Rover over 20 years ago. The CSK was intended primarily to publicise the new anti-roll suspension and was promoted as a sportier Range Rover. Most examples had the 3.9 litre V8 engine and five-speed manual gearbox. Most elements of the CSK's specification were drawn from the four-door Vogue SE or from US-market models. Each car has a individually numbered plaque on the radio panel confirming its exclusivity, discreetly bears his insignia, and in 1990 cost £28,995 (manual). For an automatic you had to pay £30,319.32.
The Range Rover CSK features a number of modifications improving both performance and passenger comfort. It's the fastest production Range Rover ever built at that time, with the proven and a re-chipped version of the 3.9 litre V8 engine developing 185bhp. The increase in performance is complemented by improved handling at high speeds. Land Rover UK had introduced front and rear anti-roll bars and sports dampers, to give a smoother, more comfortable ride for on-road handling. The roll stiffness is increased by 25 per cent over the standard production model. This all gives remarkably positive and responsive driving. The CSK is available with a choice of five-speed manual or optional four-speed automatic transmission.
The CSK is also the most aesthetically pleasing Range Rover ever built. Outside, the stunning Beluga Black paintwork is contrasted with chrome bumpers and silver pinstripe coach lines whilst discrete silver CSK logos are positioned on both front wings and one on the lower tailgate. The elegant CSK lettering on the sides of the scuttle panel supposedly represents Spen King's signature, but his bank probably wouldn't honour any cheque with this scrawled across it. The great man confessed some years ago that he had to write his initials in three or four different ways before Land Rover stylists found a version they liked! The paintwork looks good because Beluga Black is a clear over base colour and the lacquer really brings out a depth of shine. All models also feature a black front spoiler incorporating integral fog lamps. Two further driving lamps are mounted on the grille for improved night-vision. The CSK also features distinctive black-edged/rimmed, five spoke silver alloy wheels, unique to this limited edition.
Inside, you'll find American walnut on the fascia-rail, centre console and door inserts. The interior is finished is beige, handcrafted, soft leather seats, co-ordinated leather door trims and a leather covered steering wheel, all exclusive to this limited edition. A full range of accessories is available including an autochange CD player for up to 12 CDs and a cellular telephone. So the CSK displayed a level of luxury never seen on two-door models.
Standard equipment includes a six-speaker security coded stereo system, air-conditioning, central locking, and electrically operated tilt/slide sunroof, electric windows and heated door mirrors.
Also standard is the world's most advanced four-wheel drive ABS braking system, which prevents wheel-lock in the worst conditions, on any combination of surfaces. Permanent four-wheel drive through a dual-range transfer box with viscous-coupling central diff lock.
With improved aerodynamics and T-rated high speed tyres the maximum speed is increased to 114mph, where permitted, making the CSK the fastest ever production Range Rover. The CSK sets fresh standards in everything that has made Range Rover famous. It all adds up to the most desirable Range Rover ever. But Land Rover UK made only 200 of them. And as Land Rover UK said: you'll be making your local dealer extremely happy, because he'll be able to take a test drive too!
The original owners of the CSK received a special sales brochure and an original Range Rover CSK Owners Pack in a cardboard box, containing the original black wooden box with an etched metal plate, the sales folder and a certificate of authenticity containing the original thank-you slip written and signed by Charles Spencer King himself. The Owners Packs are a collector's item nowadays.
---
Special Features of the CSK/Product Details
The Range Rover CSK Luxury Interior
Luxury is redefined when you step inside the stylish CSK. There are handmade, perforated leather seats, co-ordinated leather door trim and a leather-covered steering wheel set off by a rich American walnut fascia rail, door handle inserts and centre console.
Central locking, electric windows and tilt-slide sunroof, air-conditioning and a superb six-speaker sound system are all standard. And if that's not enough, a full range of made-to-measure accessories is available, such as an autochange CD player for up to 12 cd's and a cellular telephone.
Interior Trim
- Soft Leather Upholstery
- Perforated Leather Seat Facings
- Soft Leather Covered Steering Wheel with Perforated Leather Grips
- Soft Leather Door Trim
- Asymmetric Split Hi-Back Rear Seat
- Parcel Shelf & Carpeted Loadspace in Beige
Exterior Features
- Beluga Black Coachwork
- CSK Logos on Front Wings and Lower Tailgate
- Pinstripe Coach Line
- Side Rubbing Strips
- Chrome Bumpers Front & Rear
- Front Spoiler with Fog Lamps
- Headlamp Power Wash
- Electrically Adjustable Heated Door Mirrors
- Black-Edged Silver 5 spoke Alloy Wheels
- "T" Rated Michelin XM+S244 205 R16 Tyres
In Car Entertainment
- Security Coded Radio/Cassette
- Six Speakers (incl. 2 bass speakers on doors)
Engine & Transmissions
- 3.9 litre V8 Petrol Injection Engine
- Permanent Four-Wheel Drive
- 5 speed Manual Transmission OR 4 speed Automatic Transmission
- High/Low Ratio Transfer Box
Braking Systems
- ABS Braking System (standard WABCO)
- Front (vented) & Rear Disc Brakes
Suspension
- Boge Self-Levelling Unit
- Sports Hydraulic Dampers
- Anti-roll Bars Front & Rear
- Long Travel Coil Springs
Lighting
- Quartz Halogen Headlamps (60 watt main, 55 watt dipped)
- Bumper Mounted Auxiliary Driving Lamps (55 watt)
- Front and Rear Fog Lamps (55 watt front, 21 watt rear)
Fuel Economy

Passenger Car Fuel Consumption Figures MPG (1/100 km)
Urban Cycle Constant Speed Constant Speed
(56 mph/90 kmh) (75 mph/120 kmh)
5 Speed Manual 15.6 (18.1) 26.9 (10.5) 21.0 (13.4)
4 Speed Automatic 14.4 (19.6) 26.9 (10.5) 21.1 (13.4)
Weights EEC Kerb (kg)
Front Axle Rear Axle Total
5 Speed Manual 1023.5 988.0 2011.5
4 Speed Automatic 1050.5 992.0 2042.5
GVW 1200.0 1510.0 2510.0
3.9 Litre V8 Petrol Injected Engine

Eight cylinders in vee formation, aluminium construction with five bearing crankshaft and self-adjusting hydraulic tappets. Engine ECU recalibrated for additional power.
Bore 94.0 mm (3.7in.)
Stroke 71.1 mm (2.8in.)
Cubic Capacity 3947cc (241 cu.in.)
Compression Rate 9.35:1
Max Power (DIN net) 138.0 kW (185.1bhp) at 4750 rpm
Max Torque 318.0 Nm (235.1lb.ft) at 2600 rpm
Fuel

Tank Capacity 16.8 gallons (76.3 litres)
Fuel Grade 95 RON U L G minimum
Unleaded compatible Yes
Performance

Manual Automatic
0-60 mph : 9.9 seconds 9.9 seconds
Maximum Speed: 114.0mph 113.5mph
Retail Price

CSK manual £ 28,995.00
CSK automatic £ 30,319.32
---
Our Personal View/Ride Impressions
The CSK was not the first limited edition Land Rover had built, as the Vogue models in the early eighties were also limited editions. But the CSK was the first model that carried a plate declaring the fact and indeed a paper certificate of authenticity stating that the car was a particular one. Surely, a limited edition gives the purchaser a feeling that a rare vehicle can be possessed as a sort of now or never opportunity.
When the Range Rover CSK was announced in 1990, there was a certain amount of sniggering in Land Rover enthusiast circles. Most people couldn't imagine why anybody would want a two-door Range Rover at all in a market where only four-doors were being sold. In fact, Land Rover chose to make the special-edition a two-door mainly because every other UK Range Rover in the showroom at that time was a four-door. It made the model distinctive. And though some of them took a while to find buyers, all of the 200 CSK models eventually did.
The CSK was a direct descendant of the Olympic project of the mid-1980s, which had been aimed at producing a sporty derivative of the Range Rover. The Olympic and the Kestrel prototypes which followed it had two-door bodyshells because Land Rover thought they looked more sporty than the four-door variety.
But not every CSK had two doors. In Australia, there was a special edition four-door model badged as a CSK. It was created by the importers and carried a simple CSK logo which was not intended even remotely to resemble Spen King's signature. There were 400 Australian-specification CSK's made at the same time, in emulation, but they were based on the standard four-door Vogue SE equipped with a coachline and a logo.
The critics argued further why should one pay a premium price when there are cheaper or better alternatives. But as anyone can imagine that exclusivity does not come easily and that exclusivity comes at a price. Although the car press back in 1990 was critical, they also praised the CSK in many ways. In fact, they thought and we still think that the CSK is a superb all-rounder and genuinely enjoyable to use.
Range Rover would, one presumes, never be so vulgar as to label one of its products as a GTI, but that is more or less what the limited edition CSK amounts to. In other words, it is The Ultimate Two Door Range Rover at a Vogue SE specification level. Range Rover fans would probably have gone mad at the thought of a limited edition special decked out with leather, air conditioning, special alloys, unique paint scheme and anti-roll bars front and rear. Add to that a three-door bodyshell - the real Range Rover's clothes! - and the initials of the car's designer on its rump and it's difficult to see how the CSK can go wrong. The combination of features on the CSK had never been offered before in the UK market, and indeed was never offered again in a two-door format.
So Land Rover had launched the fastest-ever Range Rover with a suspension package that made it a much more convincing road vehicle, yet without losing any of its tremendous off-road ability. Even today, the CSK feels surprisingly modern. For a car of two tons, the CSK can be hurried surprisingly quickly along the lanes, thanks to an enthusiastic V8 engine. The gorgeous V8 burble thumps out 185bhp at 4,750 rpm and 235lb ft of torque at just 2,600. With no speed limiter now and a package of aerodynamic improvements that amounts to two doors rather than four, the CSK will reach a claimed 114mph, making it the quickest standard Range Rover ever offered. And with a 0-60 time of 9.9 seconds. The standard vehicles managed 110mph and took 11 seconds to 60. But it's difficult to make too many gains in this area, given that Range Rovers are about as aerodynamic as Finland.
With terrific all-round vision, a smooth enough gearbox, powerful anti-brakes and its immense girth, the CSK attracts enormously. The CSK at last delivers the sort of road handling performance that every Range Rover should have had for the past 20 years. For some people it may be somewhat too extravagant or an expensive way to "rise above the riff-raff", but the CSK is definite a step above ordinary Range Rovers and it heralds a new era in the big car's handling. Maybe there were cheaper alternatives but with the strong feeling of power and security and the enjoyment of the leather trim, Range Rover fans will be thrilled.
There is no mistake that the limited edition CSK proves the original still had plenty to offer. Inside, the CSK mirrors Vogue SE spec. The sumptuous leather trim and wood gave the CSK that luxurious feel. But the real changes are to the coil-sprung live-axle chassis. Since the Range Rover was launched in 1970, land Rover has maintained that fitting anti-roll bars would compromise axle articulation and hinder its off-road performance. As a result, the Range Rover's long travel suspension has always allowed it to achieve alarming, if perfectly safe, angles of lean when pushed hard on the road. On the CSK, spring rates have been increased (with dampers to match) and anti-roll bars fitted at both ends to give 25 per cent more roll stiffness. The clever part is the fitment of bushings to the inboard ends of the axle radius arms that are much softer in torsion, so despite stiffer initial roll behaviour the force required for full suspension deflection is roughly the same - meaning the CSK's axles will articulate off-road just as well as before.
On the road, the results are very impressive. The Range Rover has never been known for its communicative steering, but the CSK is crisper in its responses, far less vague around the straight ahead and feels more stable and precise at speed. I feels quick, too, leastways until air molecules start putting op stiff resistance at around 85mph. There's much less initial roll and far better turn-in, and the CSK can be powered through a series of bends in a more fluid and far better controlled manner.
With the impressive spread of torque from the 3.9-litre V8 and a manual gearbox that seemed a little sweeter-shifting than usual, it is the closest thing yet to a sporting standard "classic" Range Rover. The car is a joy to drive, particular on long open roads, where it just eats up the distances. It incorporates all the experience and knowledge gained over 20 years, with a recognition of its two-door heritage.
Before the Range Rover Sport was introduced in April/May 2005, the CSK had been the only other sporting Range Rover. And for this reason Land Rover borrowed CSK 001 at the Range Rover Sport's World Wide Launch in Spain as a link between old and new and as a tribute to the original designer of the Range Rover, Charles Spencer King. His design stands for a true motoring icon and the Range Rover CSK highlighted the iconic status of the Range Rover in 1990 as a 20th Anniversary limited edition for the UK.
---
Buying & Running Tips
If you're looking for a special car, it will cost you a lot of time and money. This is especially true of the CSK special edition Range Rover, assuming, that is, you can find one for sale.
The asking price for runners in good condition is between 5,000 and 7,000 pounds. Projects are from around 1,000 pound upwards, depending on the amount of rot and the condition of the interior. Automatics are rarer than the manual ones. It is important that you pay attention to the unique bits, like the trim that is unavailable. Until recently the chrome bumpers were still for sale new. The rest of the CSK is really standard and won't be hard to find.
The quality control was not brilliant when they were built and now, some 16 years later, many are showing signs of corrosion in the inner wings, sills, rear cross members, tailgates, doors and even the windscreen pillars. So you could say, the normal problems that can be faced when buying a classic Range Rover. As said, you won't find many CSK for sales. And if you do find one and you want to buy the vehicle, make sure that the price genuinely reflects the cost of putting it in order. And don't underestimate repair costs.
The mechanical bits are all available either new or secondhand as is most of the bodywork being common to all similar age Range Rovers. Although good 2-doors are very hard to find. The special wheels are easy to find as they were used on the LSE though they will need painting to suit the CSK.
CSK's on offer can be found in the well-known Land Rover magazines, on eBay and on the websites of specialised Land Rover garages or car traders.
There is one more important thing when you consider buying a CSK, the VIN number. They were all built to UK home market specifications and did not have any unique identifying feature in their VIN number as they all start SALLHABM7GA followed by a six-digit number within the normal Land Rover sequence, the numbers being around 460800. This VIN translates as a Range Rover three-door Estate 3.9 pi RHD 5-speed manual 1990 model year assembled at Solihull. The auto ones had a 3 instead of the 7 for the ninth digit. There are no identifying features in the registration details either as they are just recorded as Range Rover Efi Estates. Being a popular style it is not unknown for replicas to have been created so if it does not fit the pattern above it is not a CSK, especially if the limited edition number is missing.
At this moment the British Heritage Motor Centre is not the place to find out if your car is a real CSK one, because they only held information on Range Rovers till the year 1989. Land Rover, Lode Lane, Solihull, is still the right place.
They can verify the VIN number and they do hold a record of the CSK built vehicles from Land Rover Tractability. We understand that the certificates had been forgotten and were put in the Range Rover just before they left the factory, and not at the time or sequence they were produced on the production line. It was not unusual for that type of problem at Land Rover at the time. They were going through a lot of reorganisations at the factory. New buildings starting to be constructed for the new P38A Range Rover along with other organisation changes. But it is also possible that there may have been a delay in the supply of the certificates or plaques which meant they had not been available at the time of production. No one at the factory has the answer.
So Land Rover can only state a production number of the CSK's that were built and check if the VIN number of the car is correct. For instance, we know that Spen King's own Range Rover CSK was the 5th of the line but has the certificate and plaque number 200. Edition number 001 was actually number 6 that rolled of the production line. And the edition number 041 (now owned by Michiel Bakkenes) was number 75 of the production line. So again, it is very important to check if the car has a individually numbered plaque on the radio panel confirming its exclusivity of a true CSK. If the seller still have the original certificate paper of that particular edition number, than you're a really lucky buyer.
---
Present & Future
In the beginning only 200 CSK's were built, which makes them something of a rarity. We know that 2 CSK's ended up on the Land Rover test fleet and were run to destruction. What happened to the other 198 ones?
Three cars went to Australia, as many as twelve we believe went to New Zealand, four or five examples went to South Africa, one ended up in Kenya, one car has been spotted in Argentina and three cars are at this moment in Holland. And we fear that several ones haven been broken up by garages or their owners after being considered beyond economical repair from rust or accident. Several ones will probably be in storage due to needing extensive repairs for an MOT and are awaiting the attentions of suitably skilled or wealthy owners. Of the rest, it is believed that 80 to 100 CSK's are still surviving or are at least in working order. So if you can find one in an average or even better condition, the exclusivity is even more bigger. At this moment we have 74 edition numbers registered on this website. Have you any idea exactly how many more CSK's do exist today? Owners, former and current, and Land Rover enthusiasts - please let us know!
The CSK's have their own cult following now, and we hope that with this new website we can keep this cult alive, now and for the future. It's a good classic Range Rover but one of a very rare kind. Maybe this initiative will inspire others to set up a website of other limited editions of the classic Range Rover. Because there are plenty special editions of this great car. If you've got one, don't spoil it and don't sell it. And it is a fact that many design icons are best in their original form. The two-door CSK Range Rover exemplifies this trait perfectly. So try to keep it as original and in as good a condition as possible. The CSK is in our view a pristine rarity and thus we think that the Range Rover CSK is bound to appreciate in value over time. It is also a fact that it's a bit of a hassle getting a CSK in good condition insured to satisfaction. It's very difficult to get an agreed value on a vehicle like this. Some people say that a CSK in concours state is worth as much as 40 grand, while others think that the figure is nearer to five. It is also known that edition number 001 has an insurance value of 14 thousand. The trouble is, because it's number 001 , if something happened to it no sum of money could replace it. You could get another CSK, but it wouldn't be the first one. In that sense, this vehicle is unique. And priceless. So if you want to invest a lot of money in a CSK or if your car is in a very good condition, then make sure that you get a good insurance for your pride and joy.
Everyone likes the looks of the CSK. And the CSK Range Rover is a highly prized vehicle by the majority of their owners and their value actually warrants keeping the ones left in good conditions for future generations. Then they too will be able to experience what is undoubtedly the best performing and probably the best looking Classic Range Rover that was ever produced.
---
We would like to thank the following persons/car-magazines/organisations, who not only inspired us but who also made it possible
to write this article because of their extensive knowledge of the Range Rover CSK
(in random order):
- Charles Spencer King, the creator of the original Range Rover
- Land Rover, for making the Range Rover CSK and the sales brochure
"Range Rover Special Edition 20 Years On"
- Lynda Clark of the British Motor Industry Heritage Trust
- Emma-Claire Dunning of Land Rover Classic Parts
- Peter Kenworthy, History/Archives Officer of the Range Rover Register
- The Range Rover Register for publishing the Launch Press Release, Product in Detail and the article in Issue 35 February 1991 "A very special Range Rover", and for giving an opportunity to us via their Range Rover Forum to meet other CSK owners and start this initiative
- James Taylor and Nick Dimbleby, authors of the book "Range Rover The Complete Story"
- Simon Hodder, author of the article "Range Rover CSK, Licensed to Thrill", published in LRE, September 2006
- Patrick Sutcliffe, author of the article "I've sold my CSK", published in LRE, April 2005
- Andy Egerton, author of the article "Chip of the block", published in LRM, April 2005
- LRE, the article "Behind the wheel", October 2002
- car magazine Fast Lane, the article "Tried", March 1991
- car magazine Autocar & Motor, the article "Range Rover CSK", December 1990
- Howard Lees, author of the article " Impressions, Range Rover CSK/Discovery 5-door", published in Performance Car, November 1990
- Les Roberts, author of the articles "Fit For A King" and "Buying & Running", both published in LRM, October 2006
---
This article contributed by Michiel Bakkenes, current owner of CSK No. 041, November/December 2006.
© 2006 Michiel Bakkenes for www.rangerovercsk.com